Bayer Supplier Day 2021 - Pause-Reflect-Rethink-Restart
Igniting networks for future success
Our ultimate goal at Procurement at Bayer is to ignite our networks and set a new precedent for collaboration. When we jointly put our minds to solving some of the biggest challenges we face, then there are no limits, and our ambitions can flourish. Our virtual Bayer Supplier Day 2021 was the moment to pause, reflect, rethink and restart. Nearly 400 companies participated in the event and we had the opportunity to refocus our energy and drive towards "health for all, hunger for none".
Igniting Networks Awards
17 teams competed for the Igniting Networks Awards. They all perfectly conveyed what "Igniting Networks" – the Bayer Procurement aspiration – is all about: High expertise, great team spirit, excellent collaboration and will for success. And the winners are: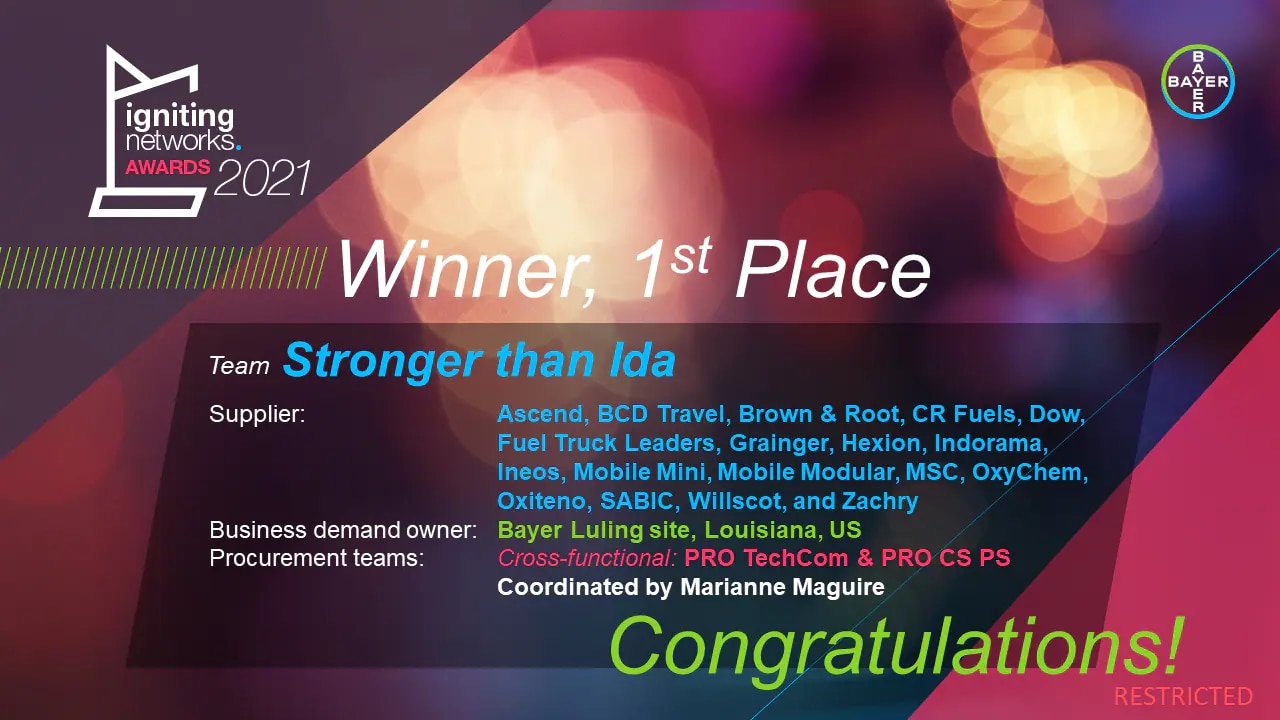 Team "Stronger than Ida"
Partnering with various suppliers, this team managed to quickly secure essential supplies for our Louisiana-based employees, their families, and the surrounding communities in the aftermaths of hurricane Ida.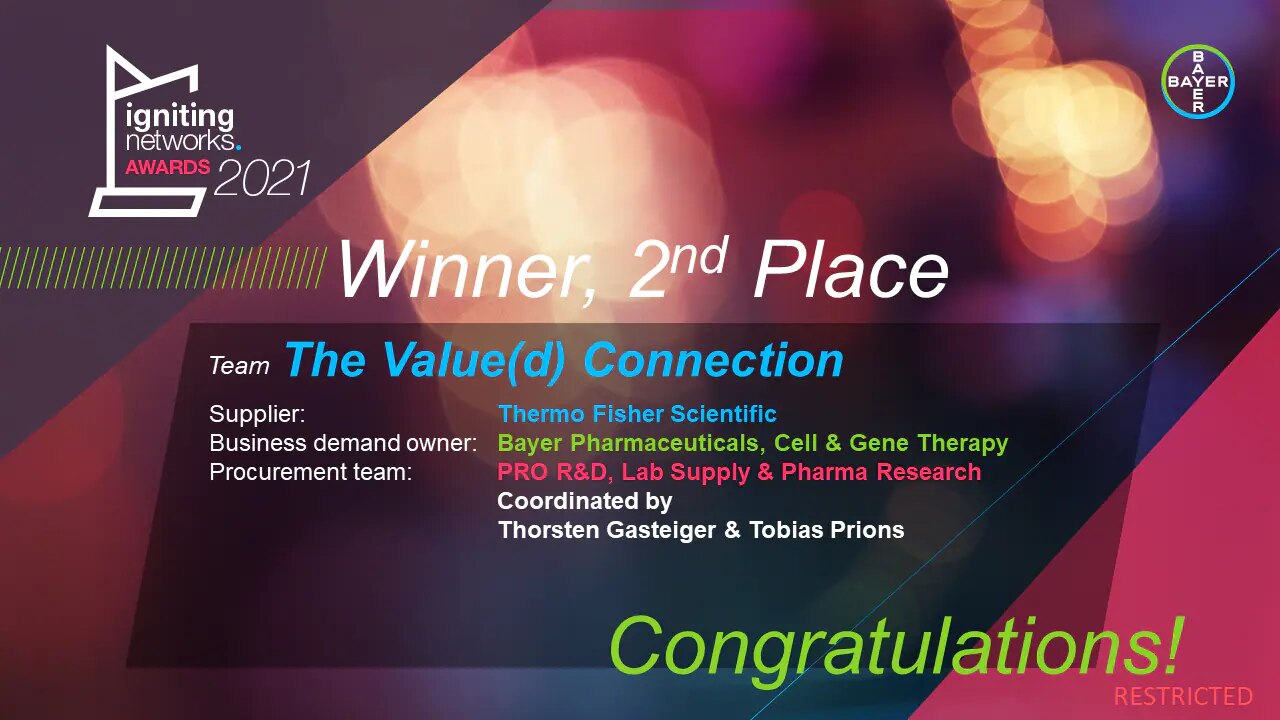 Team "The value(d) connection"
Together with Thermo Fisher Scientific, the team of R&D, Lab Supplier & Pharma Research successfully integrated our new cell & gene therapy businesses into the procurement network using a plug and play approach.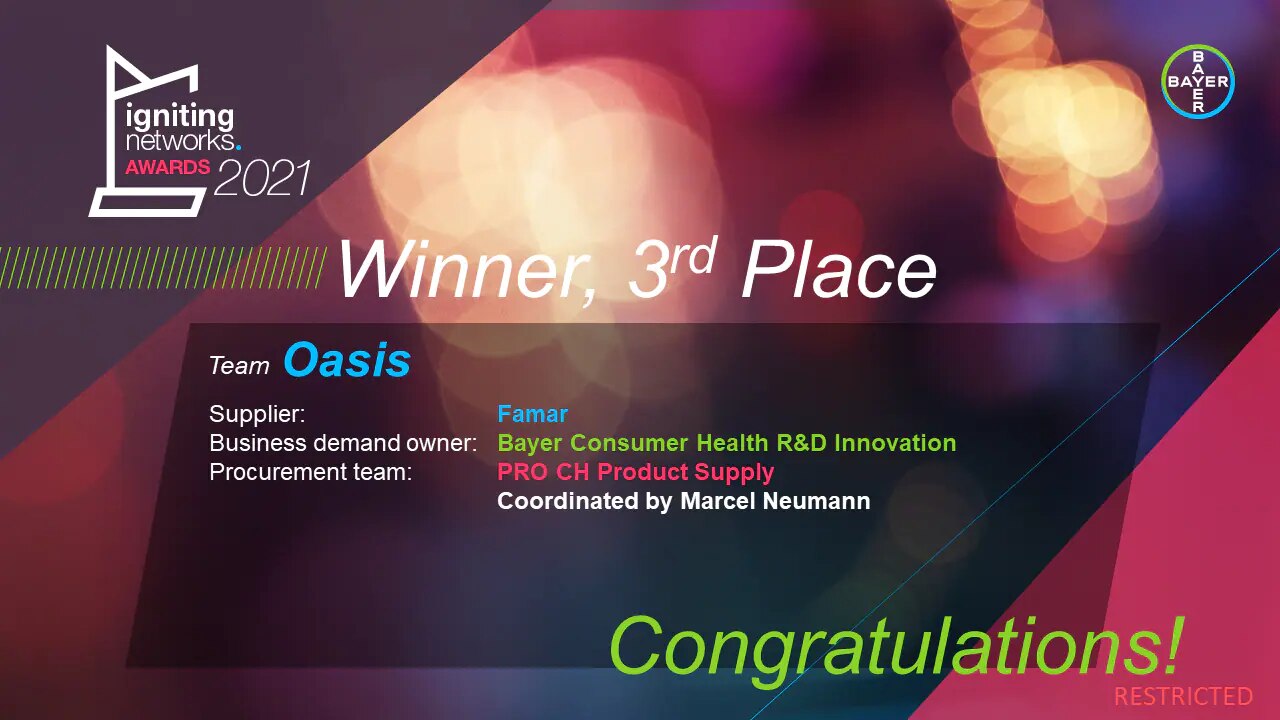 Team "Oasis"
The partnership with Famar was key to the successful global launch of a new, innovative product range for our brand that helps combatting dry skin.
Impressions from the event