Science for a Better Life
Helping more people thrive within planetary boundaries
Sustainability is central to Bayer's group strategy and an integral part of our business strategies. We aim to achieve lasting commercial success by connecting economic growth with ecological and social responsibility.
Collectively, we face an urgent and unprecedented challenge to ensure that everyone can thrive while using our planet's resources in a sustainable way.There is overwhelming scientific evidence that humanity cannot proceed at the current level of resource consumption. It requires the world to find a new balance between producing and preserving.
Our vision is "Health for all, Hunger for none"
We need to help more people thrive while using our planet's resources responsibly. As a global company with leading businesses in health and nutrition, we address fundamental human needs that are essential for a sustainable and inclusive world. Our innovations, products and services enable us to contribute significantly towards meeting the Sustainable Development Goals set by the United Nations. We remain committed to having a positive impact on society and the planet hand-in-hand with financial performance – guided by our purpose "Science for a better life". 
We will provide sustainable solutions from within our core business 
We have set measurable sustainability targets for the company: By combining the specific strengths of our Crop Science, Pharmaceuticals and Consumer Health divisions, we want to spark a systemic response to the complex challenges we face. This approach will unlock our potential to drive sustainable development around the world as well as create new opportunities for our business.
As a global operating company with leading businesses in health and nutrition, we want to make a significant contribution to finding solutions to the most pressing problems of our time.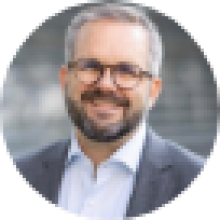 Matthias Berninger
,
Head of Public Affairs & Sustainability, Bayer AG
Bayer's Sustainability targets reinforced by Governance Commitments 
We hold ourselves accountable in honoring our potential and responsibility to help build a more sustainable future for us all. That's why, in addition to supporting the UN's Sustainable Development Goals, we have also independently outlined many of our own. In 2019, we announced a comprehensive set of ambitious sustainability targets by 2030 and commitments: 
Bayer aims to be completely carbon-neutral in its own operations by 2030

We have outlined ambitious objectives to increase access to health and nutrition for low- and middle-income countries, with particular focus on empowering underserved communities. By 2030, we want to:
support 100 million smallholder farmers to produce enough food to feed themselves and others, and to improve their incomes.

provide 100 million women with access to family planning, which also means empowering them to exercise their rights as women and fulfill their potential, which is critical for the socioeconomic development of their domestic national economies.

increase the availability and affordability of our pharmaceutical products via equitable pricing and patient affordability programs, with the ambition to reach 100 million people.

expand access to everyday health for 100 million people in underserved communities.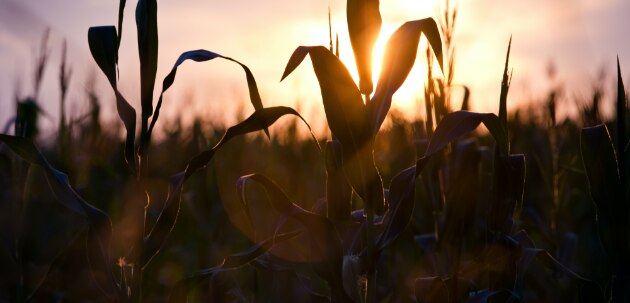 In addition, in our Crop Science Business
we want to reduce the field greenhouse gas emitted by key crops in the main regions we serve by 30%.

we further want to reduce the environmental impact of crop protection by 30%. 
Commitments: we also strengthened our Governance mechanisms to ensure a sustainable business development
Dialogue with investors
Continuous and systematic dialogue with our stakeholders –particularly investors – is important to us. Within the scope of our expanded integrated sustainability strategy, we aim to further intensify dialogue with capital market participants whose investment decisions are aligned to ecological and social criteria and responsible corporate governance.
If you have any questions about how Bayer is pursuing sustainability, please contact us directly at our Corporate Sustainability department.
We also inform our stakeholders about developments in non-financial data and performance indicators in our Sustainability Report. 
Bayer in Sustainability Indices
Bayer continues to be included in important sustainability indices such as FTSE4Good, MSCI World Low Carbon Target Index, STOXX® Europe Sustainability Index, STOXX® Global ESG Impact and DAX® 50 ESG Index. In addition, in 2019 Bayer was again evaluated by the CDP (Carbon Disclosure Project) as one of the leading international pharmaceutical companies in the areas of climate protection and sustainable water management. 
Topics of Interest for Rating Agencies
In our discussions with stakeholders/raters, we hear and address allegations on certain topics. However, the scientific evidence we provide that supports our position on these areas is not always fully reflected in some rating agencies' assessments. To promote further transparency with the public and investors, we include the following information to foster an objective evaluation.
Recognition of our efforts to protect the climate
Climate protection is a pressing issue that we at Bayer attach great importance to. Since end of 2019 we have embarked on an ambitious climate strategy and taken immediate actions. Guiding principle for us is to act in line with the Paris agreement. With our ambitious 2030 emission reduction targets, the Net Zero 2050 target, the additional target that addresses GHG reduction on farmer's fields as well as our carbon farming activities we want to contribute noticeably to climate change mitigation and do our part to meet the UN SDGs.
The investor-led Climate Action 100+ initiative (CA 100+) has recently published a Net-Zero Company Benchmark, which does not fully reflect our activities and targets. In the following we would like to illustrate key issues in the benchmark and thereby clarify matters regarding the status quo of climate action at Bayer:
Net-Zero GHG Emissions by 2050: Bayer has set a Net Zero 2050 target including the entire supply chain and joined the Business Ambition for 1.5°C. Despite having signed and communicated this ambition the benchmark rates us as not having a Net Zero ambition.
Long Term Target 2036-2050: Despite the Net Zero commitment of Bayer and having published even the full details on Scope 3 in CDP the Benchmark rates Bayer as having no long-term target.
Medium term (2026-2035) GHG Target: Bayer has set itself an intermediate target in line with 1.5°C pathway until 2029 that is confirmed by the Science Based Target initiative (SBTi).

Despite having a SBTi validated target for all three scopes including the most relevant categories in Scope 3, the Corporate Benchmark rates Scope 3 as not fulfilled.
Short term (2020-2025) GHG Target: Despite having quantitatively anchored our Sustainability and Climate Targets in the Long Term Incentive (2021-2024) of our management including the board and communicated upon, the benchmark evaluates Bayer as having no target.
Decarbonization Strategy: Bayer has published a decarbonization strategy to source 100% renewable energy by 2030 and decarbonize our operations. We expect to invest 500 million Euro CAPEX over the next 10 years for the emission reduction additional to the changes to renewable energy. Despite all the mentioned topics we are rated as having no decarbonization strategy.
Capital allocation alignment: Despite introducing a carbon price of 100€/t for investments, the benchmark rates Bayer as having no capital allocation alignment.
As confirmation of our efforts we recently received an A rating from CDP for our climate activities. You can find more information on our climate strategy in our recently published 2020 Annual Report, the 2020 Sustainability Report as well as in the TCFD Report on https://www.bayer.com/en/media/sustainability-reports and on our political positions website https://www.bayer.com/en/commitments/political-principles-and-positions.
Environmental questions regarding GMO (Genetically Modified Organism) crops.
Some rating agencies have claimed that GMOs are harmful to the environment and have classified this as very severe controversy. Here we will separate fact from fiction.
GMO Crops
The health of honey bees has been a concern over the past few decades for a multitude of reasons. In 2008, a severe incident with a large number of honey bee colonies occurred when seeds were incorrectly treated with a neonicotinoid. Since this event, numerous additional actions were taken to successfully ensure that this would never happen again. Claims that neonicotinoids are responsible for the impaired health of honey bees are not supported by the weight of the scientific evidence – and there's plenty of evidence available.
Neonicotinoids are safe to honey bee colonies and populations of other pollinator species when applied correctly. This has been proven by numerous studies under realistic conditions which reflect agricultural practice. No systematic correlation between honey bee mortality or the decline of wild pollinators on one, and the exposure of neonicotinoids on the other hand has been found in any study which was conducted on agreed standards.
There are various studies of academic researchers that have been published in the last years which describe adverse effects of neonicotinoids to pollinators; however, most of these studies have been conducted with very high doses of the substances which do not represent realistic exposure conditions, so that they are not reflecting what is happening in the field.
 
In 2013 and later in 2018, three neonicotinoids (imidacloprid, thiamethoxam, and clothianidin) were largely banned in the EU on the basis of evaluations of the European Food Safety Authority (EFSA). These evaluations had been conducted using a new, proposed risk assessment guidance document which is still controversially debated as it requires experimental study designs which are almost impossible to fulfill (e.g. 450 km2 field size for 1 honey bee field study). Therefore, this new risk assessment approach is, six years after its publication, still not officially implemented in the EU, and the authorities of various member states are refusing its implementation. Therefore, recently, the EU Commission has mandated a revision of the proposed guidance document.
Although the new guidance document has not been approved by the EU Member States and has not been officially implemented, the neonicotinoids have been regulated according to this approach (in contrast to most other products being registered in the EU).
When the neonicotinoids were introduced in the early 1990s, they were considered as a significant improvement as they helped to replace older classes of insecticides (organophosphates, carbamates) which exhibited a very high toxicity to humans and the environment.
For a reference please see the conclusion of the Australian government: https://apvma.gov.au/sites/default/files/publication/18541-neonicotinoids_overview_report_february_2014.pdf
No country outside of Europe has adopted the EU restrictions for the use of neonicotinoids.  In most countries around the world, neonicotinoids are still registered and used without major restrictions, partly after recent re-evaluations. However, regulatory review is ongoing in several countries and regions.
The Precautionary Principle is supposed to be applied in cases where data are deficient.  However, neonicotinoids are probably the best-studied insecticides worldwide, and at Bayer, pollinator safety testing has been integrated in the very early research phases to ensure our products maximize benefits to society, farmers and the environment.
See our brochure: BEEINFOrmed N°8_2019
As an innovative leader in healthcare and agriculture, Bayer recognizes that our impact is measured not only by what we have to offer, but also by how we engage with society and communities around the world.
The Bayer Societal Engagement (BASE) Principles guide our interactions with everyone – our employees, patients, customers, consumers, business partners, public policy stakeholders, scientists, critics and our shareholders worldwide. We seek to listen, understand, take concerns seriously, and respectfully engage in dialogue, especially where dialogue is hard or inconvenient. We strive to create shared value and achieve win-win situations in everything we do. To achieve that, we make sure our engagement with society accompanies the transformational potential of our portfolio and our talented people.
We do monitor the intellectual property rights to our innovations seriously. However, we have not and do not enforce these against smallholder farmers who grow exclusively to meet their own needs and the needs of their families. We are committed to ensuring that access to our intellectual property is broad and license fees are fair, reasonable and non-discriminatory.
For more than 40 years, farmers – as well as governments, gardeners, and other users – have depended on glyphosate as an efficient and cost-effective tool that can be used safely as directed to control weeds. Glyphosate-based herbicides help farmers deliver crops to markets while promoting sustainable farming by reducing soil tillage, soil erosion and carbon emissions.
There is an extensive body of research on glyphosate and Monsanto/Bayer's glyphosate-based herbicides, including more than 100 studies the U.S. Environmental Protection Agency (EPA) considered relevant to its cancer risk analysis and more than 800 safety studies overall submitted to regulators, concluding that Bayer's glyphosate-based herbicides can be used safely as directed and that glyphosate is not carcinogenic.
The conclusions of leading health authorities around the world, including EPA, European Food Safety Authority (EFSA), European Chemicals Agency (ECHA), German BfR, and Australian, Canadian, Korean, New Zealand and Japanese regulatory authorities, as well as the Joint FAO/WHO Meeting on Pesticide Residues (JMPR), continue to support the safety of glyphosate‐based products when used as directed and that glyphosate is not carcinogenic. In January 2020, the EPA's latest interim registration review decision on glyphosate reaffirmed that it "did not identify any human health risks from exposure to glyphosate."
Read more: https://www.bayer.com/en/glyphosate-impact-on-human-health-and-safety.aspx 
The respective rating agencies interpret the principles of the UN Global Compact following their own methodology.
Bayer respects all ten principles of the UN Global Compact. We believe in the rigors of science and ensure all our products meet the relevant safety and environmental standards required by the regulatory approval process.
Bayer, as the industry leader in crop protection and seeds, is committed to Product Stewardship as an integral part of our activities, ensuring that our products, services and technologies are safe and sustainable, and their use is environmentally responsible while meeting customer expectations and needs.
Discover More Investor Resources