Podcast
Headlines of the Future: The Future of Agriculture and Climate Change
All around the world, we see and feel the effects of climate change on our lives. While it impacts everyone, agriculture is one of the sectors that is at the forefront of climate change – contributing to greenhouse gas emissions and at the same time coping with growing our food under increasingly challenging conditions. So, how can we address climate change and take action that makes an impact? And what has research in Antarctica to do with it?
Here you can find the transcript of this episode.
In the third episode of Headlines of the Future, Jess Bunchek, plant scientist from NASA's Kennedy Space Center, and Dr. Klaus Kunz, a leading sustainability and agriculture expert at Bayer discuss how climate change is inextricably linked with agriculture – and how it can be part of the solution. Jess and Klaus dive deep into their findings on the real effects on climate change and how it is altering the world we live in.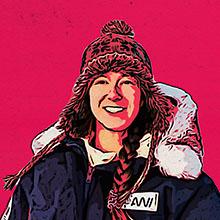 As part of the overwintering team, I'm one of 10 people who's literally living in Antarctica for over a year and it's beautiful. It's extreme. It's just more picturesque than I could ever properly describe, but there are no plants here and we are literally cut off from the rest of the world."
Jess Bunchek
Jess Bunchek studied botany for her Bachelor of Science at Purdue University in West Lafayette, Indiana, with German as Minor. In 2018, she received her MSc in agronomy from Pennsylvania State University and was a fellow of the NASA Space Grant Consortium. In September 2018, she joined NASA's Veggie Project at the Kennedy Space Center in Florida, where she started as an intern and then became a freelancer. Their main job was to help astronauts grow plants on the International Space Station.  Currently, Bunchek is spending about a year in Antarctica conducting controlled environment plant research in isolated and remote locations as part of a joint mission with the German Aerospace Center.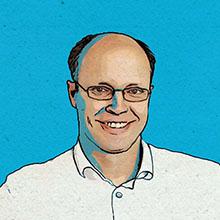 Climate change and agriculture are connected, and we need to talk about how the environmental impact of inputs exists. We need to acknowledge that we have to play a role in the future changes, and we need to see it as an opportunity."
Dr. Klaus Kunz
Dr. Klaus Kunz holds a PhD in Organic Chemistry and a degree in economics. From there, he joined Bayer in 2001 and has gained 19 years of experience directing business strategic topics in R&D at a global level, taking leadership roles in research, R&D project management, and regulatory and public / governmental affairs, including issues management and stakeholder engagement. Since 2018, he led Sustainability & Business Stewardship in Bayer Crop Science. Klaus has a passion for driving innovation and change, cross-cultural collaboration, politics, and history. He is also holding a lectureship for chemistry at the University of Aachen. He is married with three children.