Podcast
Headlines of the Future:The Bio Revolution
What if patients with serious diseases could not only be treated, but cured? What if we could grow not only more food to feed the world's growing population, but also grow better whilst using fewer resources and fighting climate change? While these challenges seem to be very different in nature, the answers to them might be similar and hidden in biology – the world of cells, genes and proteins. And the confluence of biology and data science – also referred to as the Bio Revolution – offers tremendous opportunities to improve our lives in the future. 
In the first episode of our podcast "Headlines of the Future", we talk with two inspiring guests, Dr. Michelle McMurry-Heath, President and CEO of BIO, and Dr. Jürgen Eckhardt, Head of Leaps by Bayer, about the impact of the Bio Revolution and potential paradigm shifts in health and agriculture. Listen in and hear how the Bio Revolution helped us in the fight against COVID-19, how it is connected to climate change and what headlines we may read in the future.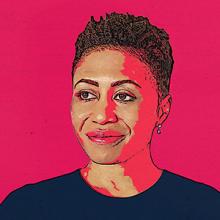 We're witnessing this burst, this acceleration of breakthrough and knowledge generation that we've never seen before!"
Dr. Michelle McMurry-Heath
,
President & CEO BIO
Michelle McMurry-Heath assumed the leadership of the Biotechnology Innovation Organization (BIO) as President and CEO on June 1, 2020. A medical doctor and molecular immunologist by training, Dr. McMurry-Heath becomes just the third chief executive to steward the world's largest biotechnology advocacy group since BIO's founding in 1993. BIO represents 1,000 life sciences companies and organizations from 30 countries. The organization's mission is to support companies that discover and deploy scientific breakthroughs that improve human health, environmental stewardship, and sustainable agriculture.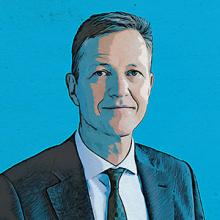 The mission of LEAPS by Bayer is to invest in early-stage potential breakthrough technology platforms. So really technologies that could change the way we do healthcare and make agriculture more sustainable.
Dr. Jürgen Eckhardt
,
Head of Leaps by Bayer
Jürgen Eckhardt is Senior Vice President and Head of Leaps by Bayer, the impact investment unit of Bayer. Jürgen has been a venture investor since 2002 and currently serves on the board of Joyn Bio, Dewpoint, Century, Khloris, Oerth Bio, Immunitas, eGenesis, and others. Previously, Jürgen was a management consultant and Associate Partner with McKinsey & Co. and a member of McKinsey's Healthcare Leadership Team. He began his career as a radiologist at the University Hospital of Basel, Switzerland. Jürgen received his M.D. from the University of Basel and his MBA from INSEAD in Fontainebleau, France.
Headlines of the Future is available everywhere you stream your favorite podcasts, or you can listen to it right here.