Our Commitments
Finding Better Answers for People and the Planet
At Bayer, we believe that future innovation will be judged — not by its ability to produce more, but to produce better. Our long-term success lies not in selling more products, but in providing farmers with the best tools and solutions so that they can grow enough using fewer natural resources. Shaping the future of agriculture cannot be accomplished alone. It requires collaboration and transparency with farmers, innovators, and consumers. Together, we're embracing the seemingly impossible to help secure a better tomorrow.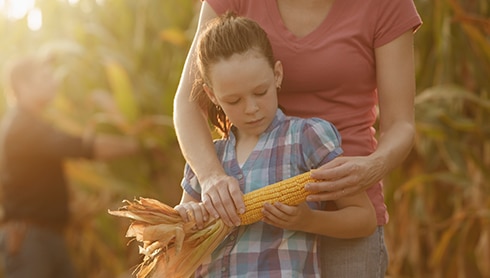 Modern Agriculture Drives Progress
In recent decades, modern agriculture has enabled farmers to conserve water, protect soil and grow enough food on less land. Paired with the power of human ingenuity, we believe it can achieve even more.
At Bayer, we're committed to a world in which biodiversity thrives in harmony with humankind. Where food security and sustainability go hand in hand. And where agriculture is part of the solution to climate change.
Together with farmers, policy makers, NGOs, food companies, innovators, consumers, and many others in the agriculture industry, we have the opportunity and responsibility to grasp this moment. To help move humanity forward by challenging what's possible and shaping the future of agriculture.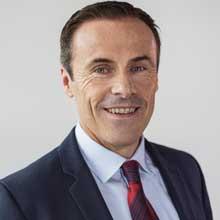 Sustainably feeding the growing world is one of our most important challenges. It affects all of us, and we can all be part of seeking solutions.
Liam Condon
,
Member of the Board of Management of Bayer AG and President of the Crop Science division
Raising the Bar
Bayer has been driven by its purpose of Science for a Better Life. While we have always held ourselves to a high standard, conversations with farmers, NGOs, policy makers, and our customers have inspired us to set off on a journey to elevate our efforts in transparency, sustainability, and how we engage with our stakeholders.
The most complex challenges — like biodiversity loss, climate change, and access to food — require us to both scale and build upon the solutions that are already working, and find new ones. As we look to the future, this effort starts with sustainability and business commitments that guide how we make decisions and act as a company.
Today, we're delivering new innovations that bring together crop protection, advancements in biology, data, and cutting-edge digital platforms to support farmers and our planet.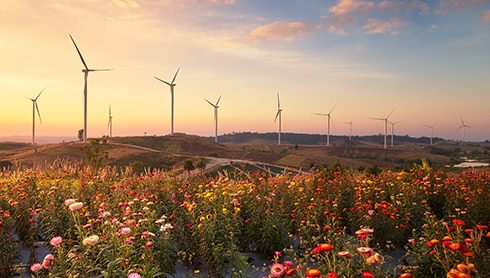 Turning today's impossibilities into tomorrow's breakthroughs will require collaboration with diverse partners including scientists, researchers, and farmers. And although we do not have all the answers, we seek open, transparent dialogue to help make agriculture more sustainable for the benefit of farmers, consumers, and the planet.
Find out more about the Crop Science division