Setting the Standard
Transparency at Bayer
Transparency is a top priority for Bayer. We are committed to build up and strengthen trust by making information accessible from a whole range of areas.
There's no trust without transparency – Bayer has therefore pledged to further strengthen its commitment to transparency.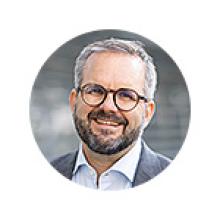 Matthias Berninger
,
Global Head of Public Affairs & Sustainability at Bayer
Corporate governance principles
Bayer stands for transparent corporate governance. We have consistently upheld the principles of the German Corporate Governance Code so as to generate added value in the long term.
Environmental protection and human rights
We underline our mission as a company that acts sustainably through our commitment to the U.N. Global Compact and the Responsible Care™ initiative, and through our active global involvement in leading initiatives such as the World Business Council for Sustainable Development (WBCSD). Bayer is committed to the U.N. Sustainable Development Goals (SDGs) and released a statement outlining the company's stance on these goals in 2016.
Bayer combines the necessary notifications with its integrated annual report.
Political lobbying
We disclose in-depth information regarding our political activities in the transparency registers operated by the European institutions and the U.S. Congress. Bayer goes way beyond the statutory requirements in doing so. For instance, we also publish data for countries where there is no legal publication requirement.
Studies
The Crop Science division of Bayer grants the public access to safety-relevant studies that the regulatory authorities use to approve product registrations for crop protection products.
Bayer is fully committed to disclosing information about its planned and ongoing clinical trials in humans. We believe that increased transparency while maintaining patient privacy will ultimately encourage innovation and benefit patients.
Payments to healthcare professionals
We are convinced that close collaboration with and continuous education of healthcare professionals is key to achieve better outcomes for patients we strive to help. We are committed to transparency regarding how healthcare professionals and healthcare organizations are compensated by us for the time and expertise they provide.
Payments to healthcare professionals
Cooperation with patient organizations
Bayer cooperates with patient organizations to understand the needs and unique insights of people living with a disease. Thus, we follow clear principles and disclose our financial contributions.
Cooperation with patient organizations
How will we proceed?
Moving toward a new standard of transparency, the next step for Bayer will be to launch a pilot project. Scientists, journalists and NGOs are being invited to actively monitor the scientific preparations for the upcoming glyphosate re-approval process in the European Union.
Our work and products touch people's lives in the very sensitive areas of health and food and lead to a natural desire by people to understand what we are doing. That is why we are aiming at further elevating our efforts.